news
MARCH - MAY 2015 Reeves' COLOR NEUTRAL (2014) is making the rounds of International Film Festivals.
Mexico: AMBULANTE: GIRA DE DOCUMENTALES Multiple cities touring festival
Canada: Images Festival in Toronto
Germany: Oberhausen International Short Film Festival *J REEVES WILL ATTEND TO DISCUSS THE FILM MAY 3.
USA: San Franscico International Film Festival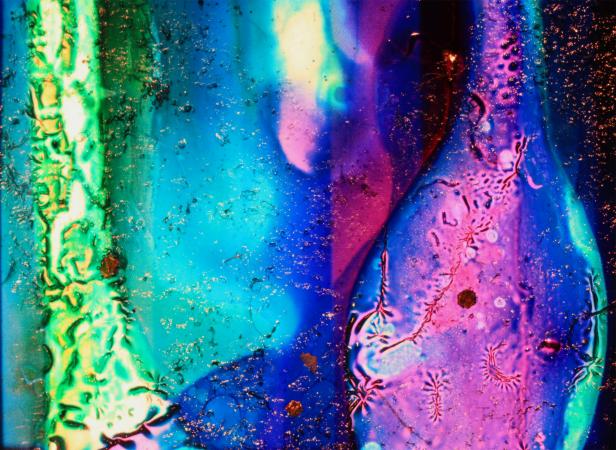 Reeves' short COLOR NEUTRAL will be screening at Sundance Film Festival 2015! She will be in attendance at the Saturday and Monday screenings.
Friday, January 23, noon
Temple Theatre, Park City

Saturday, January 24, 4:00 p.m.
Redstone Cinema 2, Park City

Monday, January 26, 6:45 p.m.
Broadway Centre Cinema 3, SLC

Thursday, January 29, 7:00 p.m.
Holiday Village Cinema 4, Park City
Reeves' is featured film director on FANDOR. December 2014. Four of her films are available for streaming on FANDOR.


Reeves' 2004 THE TIME WE KILLED screens at Athens Avant-Garde Film Festival, in American Experimental Narratives, curated by Jon Gartenberg. November 2014.
Oct. 4, 2014 Jennifer's new 16mm film COLOR NEUTRAL premieres at New York Film Festival: Projections.
Reeves' STRAWBERRIES IN THE SUMMERTIME screens at WNDX Festival of Moving Image in the 20 Years in the Barn: The Winnepeg 20th Anniversary Film Farm show. Sept. 2014.
Reeves' 2011 film LANDFILL 16 is included on the Ann Arbor Film Festival's DVD highlighting works from the 50th Ann Arbor Film Festival. Ann Arbor Film Festival DVD Volume 5 available here.
Reeves' STRAWBERRIES IN THE SUMMERTIME screens in the "Pact with the Process" (20th Anniversay Film Farm) screening at Pleasuredome in Toronto. October 2014. The film was shot at the Film Farm in 2010. Reeves attends!
Reeves' 1998 WE ARE GOING HOME screens in the Film Farm 20th Anniversary screening at Echo Park Film Center, Los Angeles. Aug 31, 2014. Philip Hoffman introduces.
STRAWBERRIES IN THE SUMMERTIME screens at The Traverse City Film Festival July-Aug 2014. J Reeves will be in attendance for the August 3, 6pm screening.
STRAWBERRIES IN THE SUMMERTIME screens at the 22nd Curtas Vila do Conde international Film Festival in July 2014.
THE TIME WE KILLED screens at the 50th edition Pesaro Film Festival in Italy June 2014.
THE TIME WE KILLED screens in the "A Paradise Built in Hell" exhbibition at Kunstverein in Hamburg curated by Bettina Steinbrügge and Stefanie Schulte Strathaus. June 2014.
STRAWBERRIES IN THE SUMMERTIME screens at the 2014 Edinburgh International Film Festival in the program "Languages of Intimacy" on June 28.
Jennifer Reeves presents her double projection film WHEN IT WAS BLUE at Bard College April 3, 2014.
STRAWBERRIES IN THE SUMMERTIME screens at the Ann Arbor Film Festival, March 2014.
STRAWBERRIES IN THE SUMMERTIME screens at California Institute of the Arts February 2014.
STRAWBERRIES IN THE SUMMERTIME screens at Vision Quest 2013, at MANA Contemporary, Chicago. Nov 21-23.
Jennifer's new film STRAWBERRIES IN THE SUMMERTIME (16 min, 2013) premieres at New York Film Festival: Views of the Avant-Garde. The group program is entitled Voices Perish: Coloring the Darkening Glow. Thursday October 3 at 3pm and Saturday October 5 at 11:30 am at the Elinor Bunin Monroe Film Center. 144 W. 65th Street (Lincoln Center complex)
LANDFILL 16 will be included at ORPHANS MIDWEST Sept 27, 2013 at INDIANA UNIVERSITY CINEMA, Bloomington. Reeves will be there for the screening and a panel discussion Sept 28.
DARLING INTERNATIONAL will be screening at INTERNATIONAL HOUSE PHILADELPHIA on July 31 in a program called "Fight Repression of Erotic Expression".
New York. The Kitchen. "Monsters in the Closet" (93) is screening in the DIRTY LOOKS: FRENZY a riot decade program. April 30, 2013, 7pm.
PROGRAM
Jennifer Reeves, Monsters in the Closet, 16mm, 15min, 1993
Sadie Benning, It Wasn't Love, PixelVision, 20min, 1992
Jill Reiter, Frenzy, Super 8 on digital video, 12min, 1993
Shu Lea Cheang, Fingers and Kisses, video, 4min, 1995
Michael Lucid, Dirty Girls, video, 18min, 1996/2000
Filmmakers Sadie BenningMichael Lucid, Jennifer Reeves, and Jill Reiter will be in attendance.
Baltimore Museum of Art. LANDFILL 16 is screening in a group program: Contemporary Shorts, in partnership with Sight Unseen. April 20, 2-4 p.m. Free for all.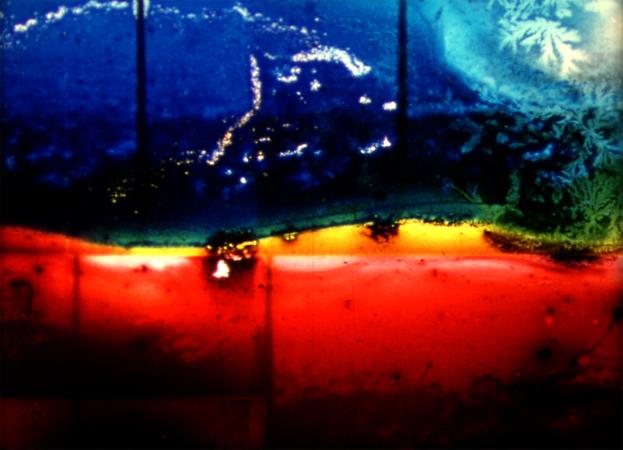 New York City. Millennium Film Workshop Personal Cinema Series at The New School Presents:
Jennifer Reeves: Exuberant Emulsions
Wednesday, March 20, 7:00 p.m.
Theresa Lang Student Center, 55 West 13th Street, 2nd Floor
Free and Open to the Public
The second in a three-part series presenting personal visions of cinema's potential as an artistic medium continues with a screening of work by acclaimed filmmaker, Jennifer Reeves. Reeves employs optical-printing and direct-on-film techniques to create visually complex personal films that traverse vast domains of intellectual, environmental, and sensual experience. The program will include a retrospective of shorts and a rare performance of two dual-projector works. The screening will be followed by a conversation with Reeves and filmmakers Joel Schlemowitz and Kelly Spivey.
Boston. Balagan Films presents DIY Dystopia Thursday, March 14, 2013 Brattle Theatre. 7:30pm 
With the natural world teetering on the brink of multilateral catastrophe, a group of analog filmmakers have taken matters into their own hands. Through direct contact with the medium – lifting and reassembling images on the film strip – adhering waste matter to celluloid – leaving emulsion to languish in the landfill – the artists interpret physical processes that ravage our land. Their grave methods yield results of unexpected poetry, vibrancy and beauty.
Chicago. University of Chicago, Film Studies Center. THE TIME WE KILLED will screen in the Poetry and Film series Moving Picture Alphabet series.
February 15, 7pm Screening and discussion with Jennifer Reeves and Lisa Jarnot.
Brooklyn. Union Docs. LANDFILL 16 screens in a group screening "The Improbable Made Possible". Filmmakers Jennifer Reeves and Ryan Marino will join Programmer Lorenzo Gattorna for a discussion following the screening. Sunday, February 10 at 7:30pm. Directions.
Stuttgart, Germany. Stuttgarter Filmwinter- Festival for Expanded Media, LANDFILL 16 screens, Jan 10-13, 2013.
Ithaca, NY. Cornell Cinema. LANDFILL 16 screens in a group prgram called Free Radicals: A History of Experimental Film. January 31.
Southern Illinois University Carbondale, LANDFILL 16 screens in the "Film Fridays" series. November 16.
Krems, Austria. Kontraste Festival 2012, LANDFILL 16 screens October 14. Information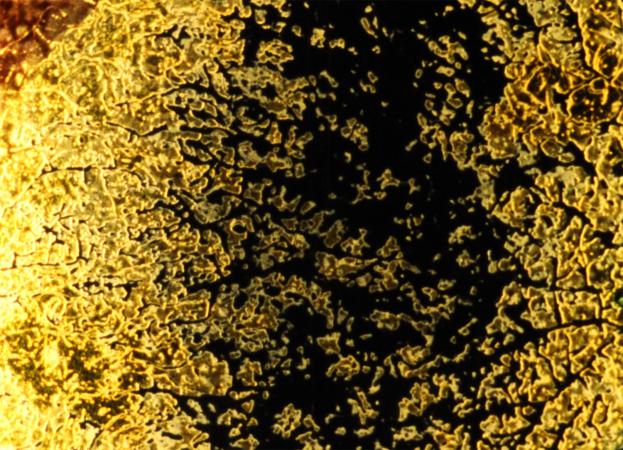 LANDFILL 16 will be included in the Ann Arbor Film Festival's touring program. Look here for info, locations and dates.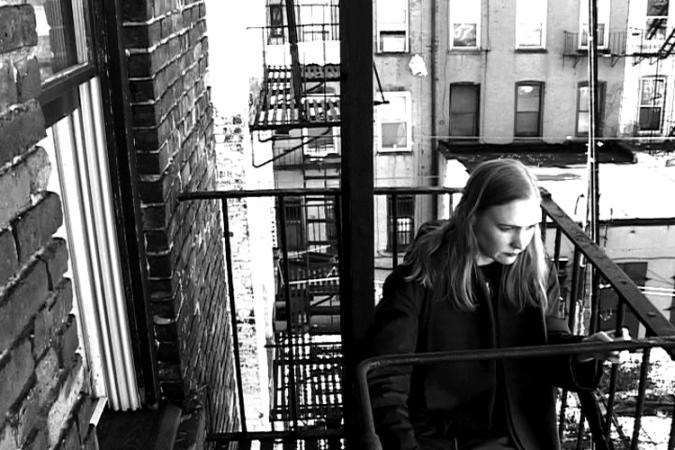 THE TIME WE KILLED is being presented at the Pacific Cinematheque in Vancouver!
September 17, 2012
LANDFILL 16 screens at Edinburgh International Film festival June 2012.
After long last THE TIME WE KILLED (2004, 94 MIN), THE GIRL'S NERVY (95, 5 MIN), and TRAINS ARE FOR DREAMING (2009, 7 MIN) will be more widely available on Fandor.com: http://www.fandor.com/filmmakers/director-jennifer-reeves-1177. In addition, THE TIME WE KILLED will be one of the four showcase titles on their iPad app and on the site, starting Thursday May 7 for one week!
DVD "Short Films by Jennifer Reeves Vol. 1: Chronic & The Girl's Nervy" is now available online at the Wexner Center Store.
Cinema Scope's current and 50th issue features their top 50 filmmakers under 50. Jennifer Reeves is named there alongside many other filmmakers she admires.
cinema scope's 50 under 50 issue
Reeves' short 2011 film LANDFILL 16 is screening at the San Francisco Cinematheque's CROSSROADS film festival at the Victoria Theater. Saturday, May 19th, 4pm.
Jennifer's LANDFILL 16 won a jury prize at the ANN ARBOR FILM FESTIVAL !
Several of Reeves' films will soon be available for instant viewing at Fandor.com
Ann Arbor Film Festival April 2012: Reeves' 2011 film LANDFILL 16 will screen.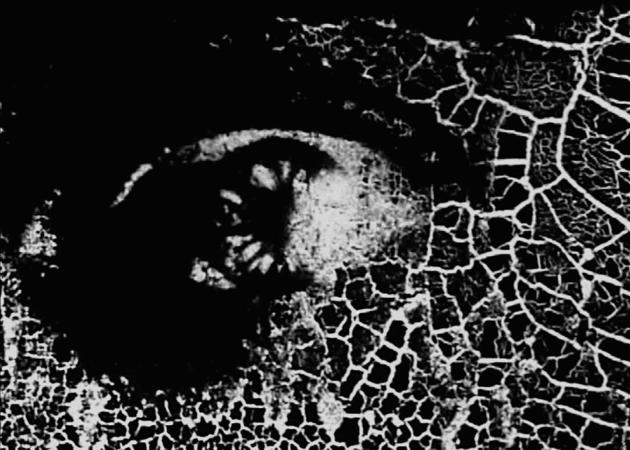 New York: Feb 11 – Mar 11 Microscope Gallery "We are Cinema: 50 Years of Film-Makers' Coop Exhibit". A large-scale inkjet print from Reeves' Landfill 16 series of painted frame enlargements is included in the group show.
San Francisco Cinematheque: March 16. When it was Blue and more (Reeves will present her double-projection film)
New York: February 7 CHRONIC screens at Light Industry with Sadie Benning's FLAT IS BEAUTIFUL, New York.
January 2012 Reeves' LANDFILL 16 screens at Rotterdam International Film Festival.