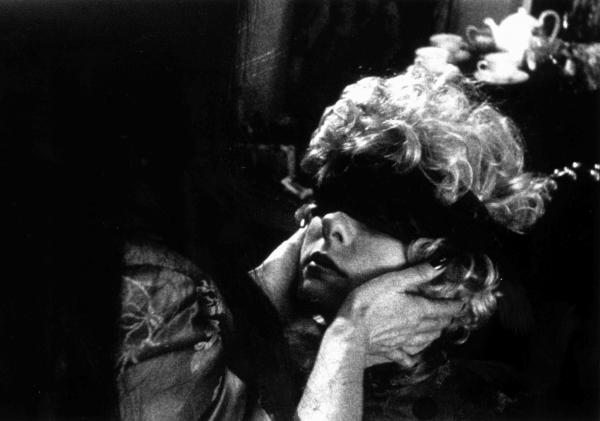 DARLING INTERNATIONAL
1999, 16mm, 22 minutes
Co-director M.M. Serra

A dark and sensual experimental narrative that explores a skilled technical worker's fantasies during her nights as a femme in the lower east side of New York.

"Resplendently photographed in slo-mo 16mm, this travelogue of desire shows a city of women in heat. Set in noir New York, here is a story of a good girl gone bad, its cross-cutting interludes showing Serra as an office avatar, and Reeves as a metal shop worker with a penchant for uberfemme, after hours dress up. Not just another night in the big city." Mike Hoolboom, Images Film Festival 2000 Catalog.
AWARDS
2000 Sundance Film Festival, Honorable Mention
Cinematexas Film Festival, Cinematography Award
The New Festival, Vito Russo Award